Nightwing Video Game Reproductions
Welcome to my reproduction page. We specialize in keeping your collection alive. We also sell cases and individual art covers for your games. Send me a message.
Collections (click on collections tab for PCEngine CD)
"Attention Nightwing Reproduction shoppers"
Thank you for purchasing from Nightwing Video Game Reproductions. My repros are not your regular repros they include full art made with high quality glossy paper. Be aware that non of my cases have booklets they are single folded sheets with front and back printed art. If you cannot find the game that you're looking for shoot me a message. P.S the shipping time varies depending on how many orders I have. I try to ship out as soon as I can, if any questions feel free to ask. 
-Come and join us on facebook so you can stay up to date on current and future projects.
https://www.facebook.com/groups/NightwingVideoGameReproductions/
Everybody is welcome to join us!!!!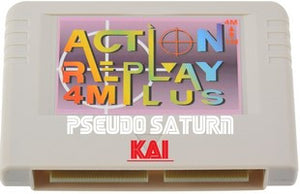 Pseudo Saturn Kai Sega Saturn softmod
This is an action replay cart that has been modded in order to play your burnt games and it also lets you play imports. Note this is not your regular action replay. Your regular action replay does not let you play burnt games (back up copies). This special action replay has been flashed with Pseudo Saturn Kai which is the soft mod that lets you play back ups without the need of soldering or taking your system apart to hard mod it. Simply place the cartridge into your system put the game in and play it. Here is the direct link to purchase Pseudo Saturn Kai from Hajier Alai. Message him for your Pseudo Saturn Kai.
Buy Now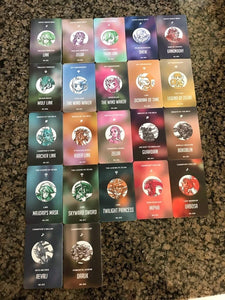 Zelda Complete Amiibo Cards Collection
We also have complete sets of Zelda Amiibo cards going for $30 dollars for the complete set. We can also make you any card that you want for $3 plus shipping. Get ahold of Hajier Alai to place your orders.
Order Now